FORENSICS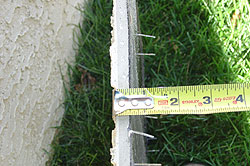 Forensic Investigation and Documentation
Many times properties do not meet the minimum requirements of building codes and standards. These properties are defective and substandard. A building does not need to exhibit obvious or pronounced problems, such as interior moisture, exterior staining or cracking, to be in need of serious/major repair or replacement. The only way to know if your property would be classified as defective and substandard is to have it evaluated whether it is residential or commercial. It is most important to note that the person evaluating the property should not have any financial interest or gain in the outcome of the evaluation, such as, performing contracting repair work.
A defect does not have to be damage! Do not let someone tell you, "No damage is equal to no defect!" This is NOT a true statement.
So to have a substandard defective application does not mean there has to be current damage.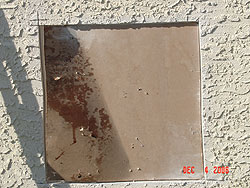 Some states have enacted restrictions on lawsuits brought against original builders and in most cases property insurance does not cover repair/replacement as a result of construction defect.
Repairs and or replacements should always have a building science consultant perform third party independent oversight. This consultant should have the knowledge and expertise to ensure the project meets the building codes and standards and who utilizes common sense because property owner's should only have to go through this one time, so it needs to be done properly the first time.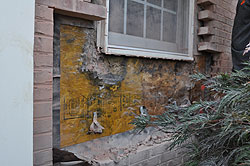 Webster's definition of;

Substandard: Deviating from or falling short of standards, of a quality prescribed by law.
Defective: Falling below the norm in structure of physical condition.
We're pleased to offer a wide variety of consulting and investigation services, including:
Condensation, Corrosion and Moisture Investigations
Calibrated Bond Testing
Impact-Echo Analysis of Masonry and Concrete
Indoor Air Quality Surveying
Source Identification & Ventilation Assessment
Rain Penetration/Spray Rack Wetting
Air Leakage / Blower Door Testing
Air Movement / Air Pressure Field Mapping

Re Entrainment / Tracer Gas Testing
Recommendations for Repair and Redesign
Follow-up Testing
Expert Services for Resolution of Claims
Exterior Building Survey
Causation Reports Regarding Construction Claims
Compliance Observation Reports
Video Documentation / Graphic Exhibits
Defect / Issue Matrix Preparation